A team of business consultants, passionate about new technologies & progress
Nick Lindberg
Owner | Coach | Player Development
Nicklas Lindberg, born and raised in Stockholm, Sweden comes with a lot of hockey experience. He has played professional hockey in Europe and North America for 15 years as a playmaking forward.

Nick has years of experience in skills training. He has been coaching and running camps in both North America and Sweden. Nick now works with player development which ranges through amateur, junior, college and pro level. He's most recently worked with the Tampa Bay Lightning of the NHL.

Since his retirement from playing in 2016, he has still been very active in the hockey community. Nick now resides in Tampa, FL where he works as a hockey director and head of coaching.

He's now looking to pass his skill set and knowledge of the game to the next generation of players. Encouraging players to fulfill their goals and dreams in hockey.
Everything we do, we believe in constantly pushing the limits of how good you as a player can become both on and off the ice. We do it so you will have the possibility to reach your goals and dreams in hockey.
Through different training and new ideas with influences from both Swedish and North American hockey, we create unique and fun hockey experiences.
If you love hockey (like us) and are a player who wants to reach your goals and dreams, you will love our training/camps.
Vincent Lecavalier
Tampa Bay Lightning - Stanley Cup Champion, Rocket Richard winner
Nick is really elite in what he does, I know you will learn a lot from him!
Brian Bradley
2x NHL Allstar, Tampa Bay Lighting
Nick has a great future in what he does and has a strong passion for the game of hockey. The camps and training that he does is outstanding. He also works really well with age groups ranging from young players all the way to professionals.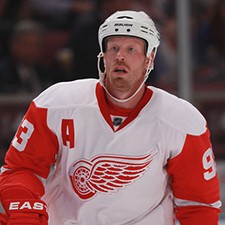 Johan Franzén
Detroit Red Wings - Stanley Cup Champion
Nick has great skills and knowledge of the game. He's the guy to work with if you are looking to take your skills to the next level.
Do you have questions? Contact us.