Giveaway Rules
The giveaway is running parallel on Facebook and Instagram. A joint winner will be selected.
The winner will be randomly selected.
The winner may choose a player package for any camp 2023. NOTE if the winner chooses a camp that requires a guest package, it must be booked at their own expense. Travel not included.
As the camps fill up quickly, do not wait to reserve your spot. Everyone has a chance to win, even those who have already signed up for one of our camps.
The winner must provide us with an image and allow us to publish it on social media when we announce the winner.
The winner must respond within 24 hours of being contacted. Otherwise, a new winner will be drawn.
The player package is personal and cannot be transferred to anyone else.
The giveaway ends April 25th 2023.
Good luck!
Vincent Lecavalier
Tampa Bay Lightning - Stanley Cup Champion, Rocket Richard winner
Nick is really elite in what he does, I know you will learn a lot from him!
Brian Bradley
2x NHL Allstar, Tampa Bay Lighting
Nick has a great future in what he does and has a strong passion for the game of hockey. The camps and training that he does is outstanding. He also works really well with age groups ranging from young players all the way to professionals.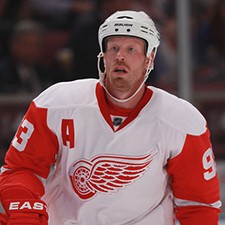 Johan Franzén
Detroit Red Wings - Stanley Cup Champion
Nick has great skills and knowledge of the game. He's the guy to work with if you are looking to take your skills to the next level.
Do you have questions? Contact us.